---
Welcome...
to the online showroom of North Dakota potter, Tama Smith.
Each year thousands of travelers from around the country discover this unique handmade pottery shop nestled quietly in the small town of Beach, North Dakota.
Prairie Fire Pottery is prized by collectors and pottery enthusiasts for its beautifully complex glaze colors. All the pottery is hand made from stoneware clay and high-fired to 2400°.
Customer service is important to us. Every order is given our personal attention. And rest assured, your purchase will be professionally packed and promptly shipped.
To learn more, visit our FAQ and Meet the Potter pages.
We hope you enjoy your online visit.
Spoon Rest
Add a splash of color to your kitchen decor with a handmade pottery spoon rest. $30
See All Colors
Large Mug with Thumb Rest
Enjoy your morning coffee even more with a wheel-thrown and high-fired stoneware mug from Prairie Fire Pottery. $80 - $90
Shop Now
14 oz. Classic Mug
Available in an array of beautiful glaze colors. Each wheel-thrown and high-fired to 2400°. $48
See All Colors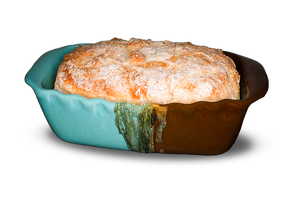 Handmade Pottery Loaf Pan
Bake bread, meat loaf, or homemade pastries in this ceramic loaf pan. Includes recipes for cinnamon pull aparts and English muffin bread. Makes a nice gift. $40 
SHOP NOW
Bread Baker
Bake a loaf of delicious whole wheat bread right inside this handmade pottery bowl. Recipe included. $38
Shop Now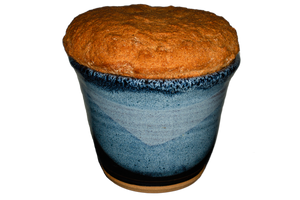 Stoneware Bowls
The colors of these wheel-thrown bowl, stoneware bowls are gorgeous. Keep-sakes to be sure!
Shop Now
Heart Bowl
Share some love with a Prairie Fire Pottery heart bowl. 5 inches across. Available in an array of beautiful colors.
See All Colors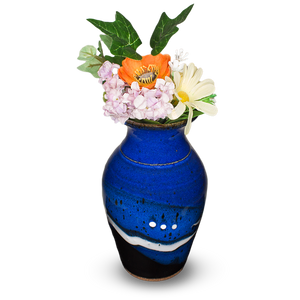 Flared-neck Vases
Just add a bouquet of garden flowers. Guaranteed to brighten any tabletop. A Prairie Fire Pottery classic. $70
See All Colors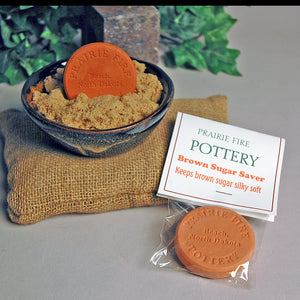 Brown Sugar Saver
Just soak in water. Place inside sealed container. Keeps brown sugar silky soft. Just $4.00
Shop Now
This section doesn't currently include any content. Add content to this section using the sidebar.
Prairie Fire Pottery LLC
127 East Main Street
Beach, North Dakota 58621
Monday - Friday: 10 am to 4 pm
Saturday 10 am to 2 pm
Closed Sunday